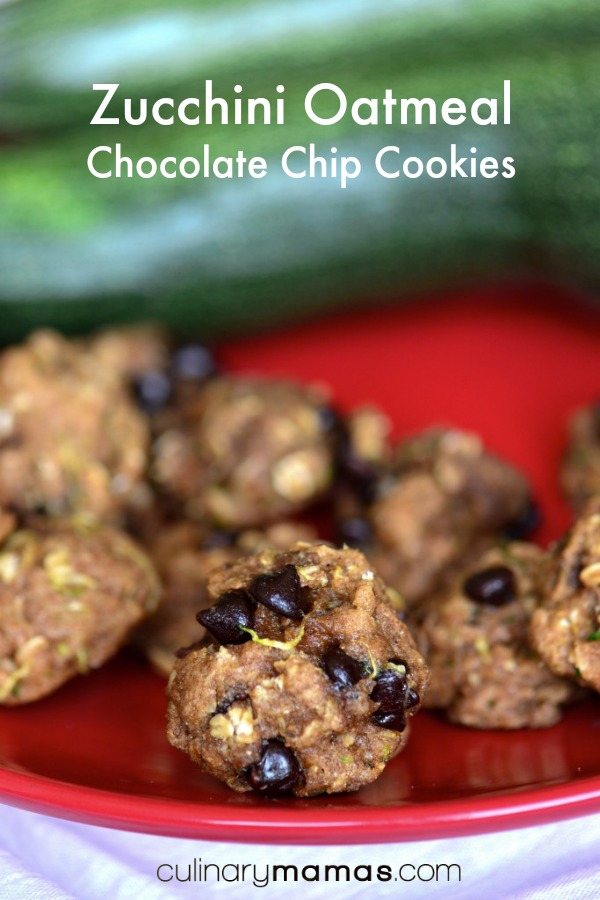 Real quick, let's talk about what these cookies are not. They are not what you are serving your husband for dessert on your anniversary, and they probably shouldn't be the cookies you bring to impress the new neighbor. Now that we have gotten the awkward introduction out the way, let me tell you what these cookies are. They are a delicious healthy cookie, perfect for kids after school, and yummy enough that I eat them after school too.
Serving these cookies makes me feel better now that my children take their lunches in boxes and bags and I am not sure if they ate the apple slices and five carrots that I packed for them in the morning. I kind of feel Mrs. Brady like, so proud of my nurturing mothering, and not embarrassed in front of my green-smoothie-loving-hot-yoga friends. In fact, I think your green-smoothie-hot-yoga friends would probably think these are the best snack ever. Don't wreck them and tell them about the brownies.
The author of the recipe stated on her blog that the kids would not even notice the zucchini. The children wouldn't realize we were playing tricks on them. Well, my kids must be older than hers, because the first thing my ten year old did when he saw we had cookies after school was stare at the green stuff and ask, "Mom! What are in these? Broccoli?" I decided I'd have to tell him the truth. He then said, "You're going all healthy on us? With cookies?" So the initial introduction wasn't what I had planned and I decided at that moment I'd probably not blog about these little guys. But then he ate one and another, he was excited to eat them the next afternoon, and the next evening before bed. Even the two year old dunked his in milk and asked for more. I found myself liking them more and more and I was so pleased feeding something with vegetables, whole wheat and oatmeal to my kids. The original recipe had nuts and raisins. I stuck with the chocolate chips, I can't push my kids that hard. I haven't made the Gluten-Free version of these yet. I plan on trying once the GF husband is back in town and will post a GF version as soon as I do.
These are best right out of the oven. I made a batch when the kids came home from school and kept the dough in the fridge so I could make them a few different days. The recipe makes about 35 cookies, I doubled it.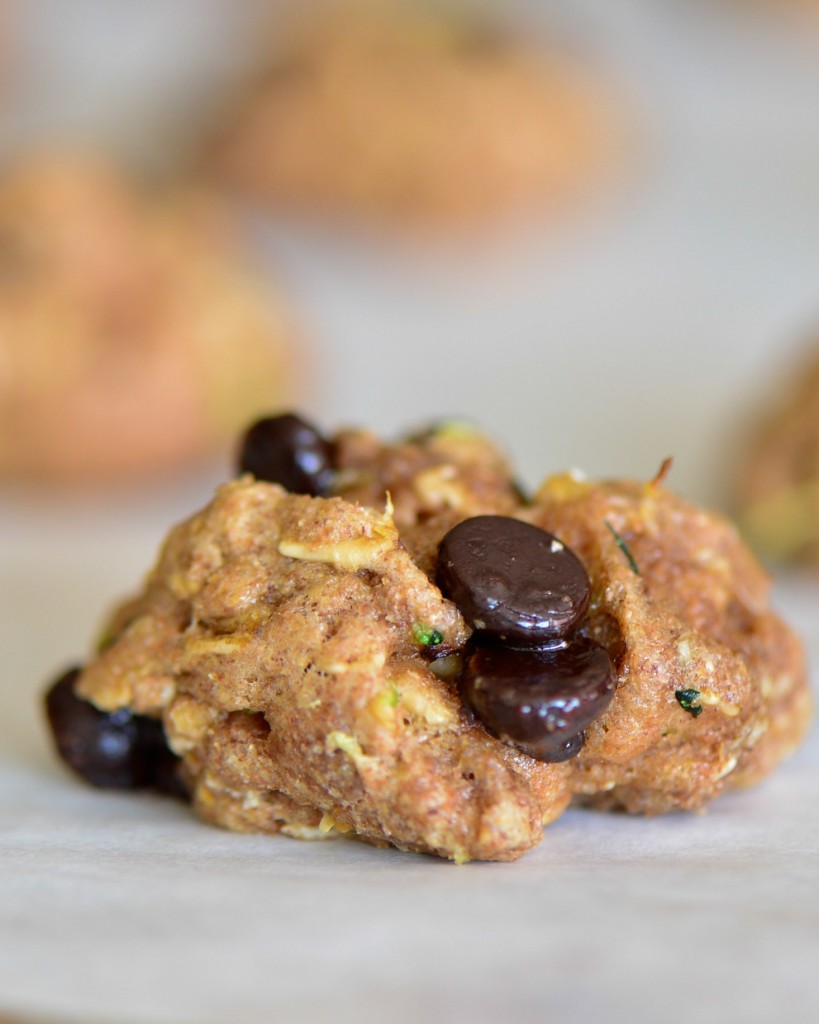 First Day of School Zucchini Oatmeal Chocolate Chip Cookies
Perfect after school snack. Feel free to sub some of the chocolate chips for raisins or craisins. I stuck with chocolate to make sure the kids would eat them.
Author:
Culinary Mamas via Mommy Snippets
Ingredients
1 egg
¼ cup coconut oil
¼ cup Greek yogurt
1 cup finely grated zucchini
¼ cup white sugar
¼ cup brown sugar
½ tsp vanilla extract
1½ cups whole wheat flour
1 cup quick cooking oats
½ tsp baking soda
½ tsp salt
1 tsp cinnamon powder
1 cup semi-sweet chocolate chips
Instructions
Preheat your oven to 350 degrees. In a mixing bowl combine the dry ingredients: the oats, wheat flour, baking soda, salt, cinnamon. Set aside.
In the bowl of a stand-mixer, beat the egg until frothy. Add the white and brown sugar and stir until mixed together. Add the coconut oil and yogurt. Stir until combined. Add the zucchini and blend together. Let the mixer slowly stir the wet ingredients while you slowly add in the dry ingredients. When the dough is mixed, add the chocolate chips.
Line a cookie sheet with parchment paper. Scoop out a small spoonful of dough and roll into a ball in your hands. Place on the cookie sheet, leaving about an inch between the balls.
Cook for 10-12 minutes until the center is cooked through.
Related posts: