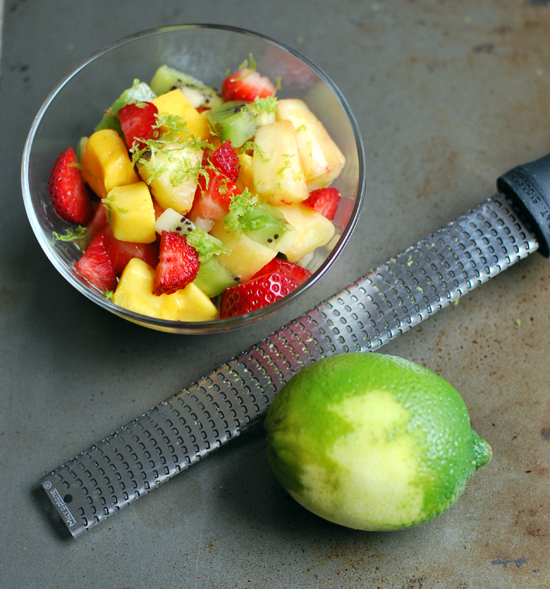 Everyone can make fruit salad. It's one of the easiest things to "cook." Throw some chopped up fruit into a bowl and voila! However, did you know there's a trick to make any fruit salad into a head turner? Simply add lime zest. It adds a tangy flavor that works with any fruit combo. You can also add some honey for some extra natural sweetness.
Try it next time you're hosting guests for brunch and you're making Bacon and Pepper Jack Strata, or, make it for your picky kid that doesn't eat fruit. (Don't add honey for anyone under two years of age.)
Here's my complicated Tips & Tricks recipe:
1 big bowl of your favorite fruit chopped up
Zest from 1 lime
2 teaspoons honey
Mix & enjoy!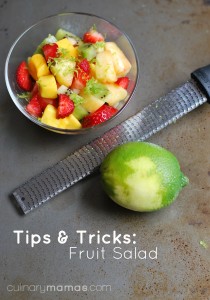 Related posts: