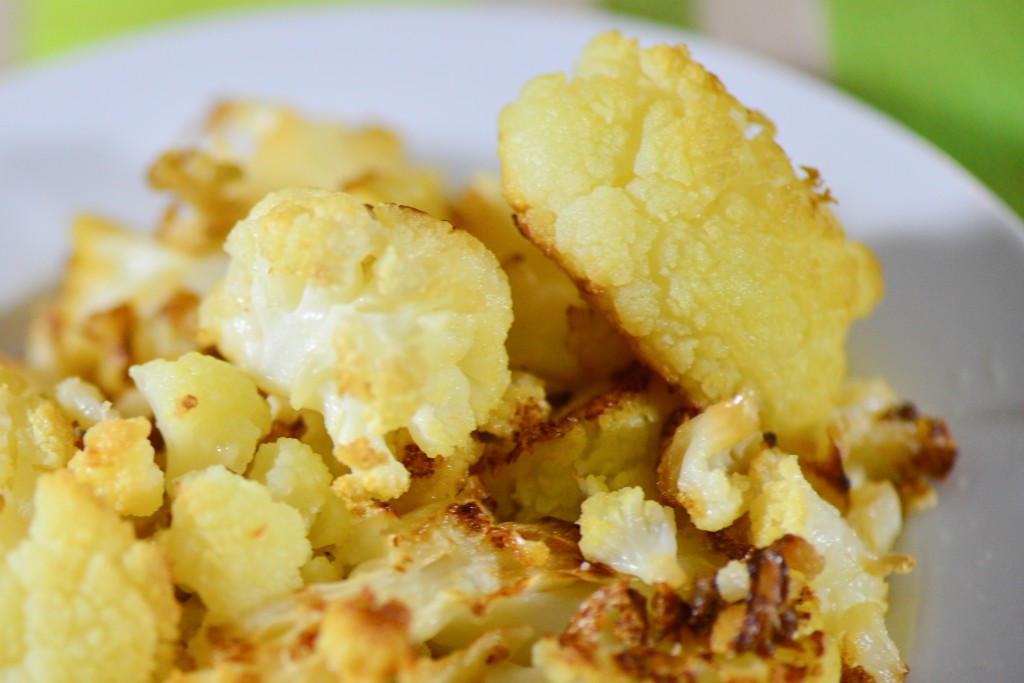 I love serving roasted veggies alongside my meatballs and salad. The browned vegetables add a flavor and texture that really help make the meal. I have recently started to eat so much more cauliflower then ever before and I have found myself wondering where this delicious when browned veggie has been my whole life. It seems that cauliflower is oven regulated to the veggie tray when it should be the browned up star on baking sheet. It is important that when you wash your cauliflower that you make sure it is dry before tossing with the olive oil. If it isn't dry, it won't brown like it should, it will be limp and uninspired.
To prepare the cauliflower, rip off and discard the green leaves from the cauliflower. Cut out the core and trim off any brown spots. Chop into half-dollar size florets.
Heat the oven to 350 degrees. Put the chopped cauliflower into a large mixing bowl and toss with about a tablespoon or two of olive oil, making sure the cauliflower is evenly coated. Season with large pinch of salt and few turns of pepper.
Spread the florets evenly on a baking sheet, making sure there is a little space between the florets. Roast for 40-50 minutes until florets are deep brown and shrunken.
Eight cups of florets will shrink down to 2 cups after cooking. A medium head should serve two to four people, or my family of six.
So, now you are an official Italian Grandma with your spaghetti and meatballs, arugula salad and roasted cauliflower. Go enjoy the feast!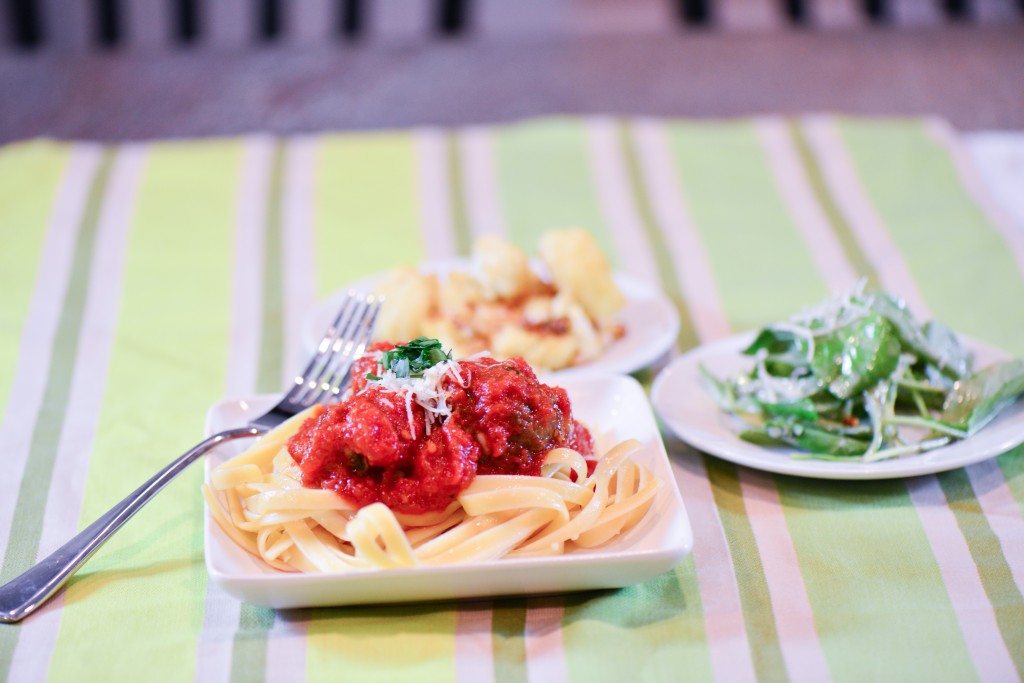 Related posts: