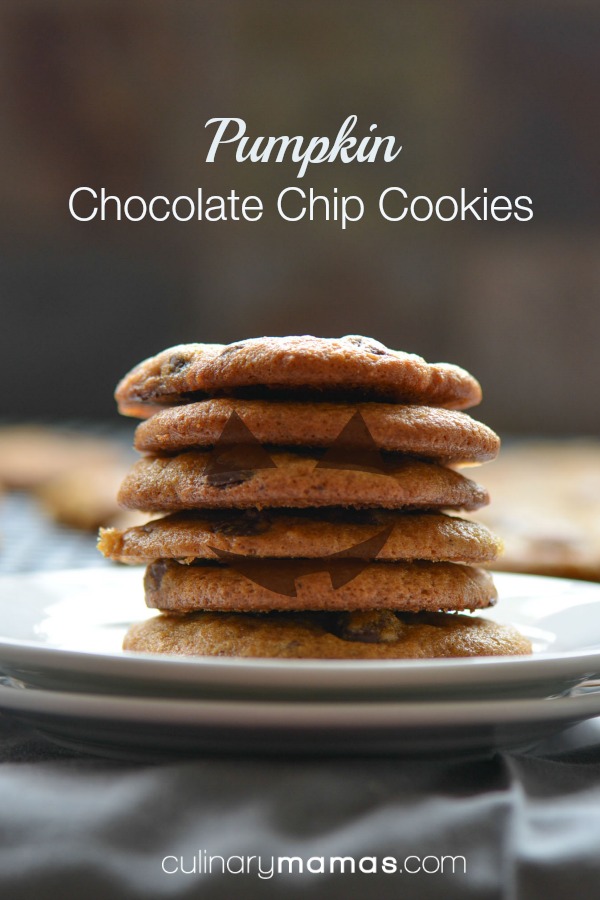 I know. You already have a pumpkin chocolate chip cookie recipe.  You don't need another one. But, you do, because this recipe is different. The reason I love this recipe is the pumpkin cookie has the consistency of a cookie, not a muffin like most pumpkin cookies. Turns out that with a bit of dark brown sugar and the twenty-four hour rest time in the fridge you can create a pumpkin cookie that can caramelize when dunked in an ice cold glass of milk. It's delicious. The brown edges, the soft inside, it's worth trying another recipe.
After you have made the dough, you have to exercise serious self-constraint and put the dough in the fridge for 24 hours. After the dough has rested, I like to make one batch of cookies and save the rest for later.  I  scoop the rest of the dough into balls and place them onto a crowded cookie sheet. I then freeze these balls of dough overnight. The next day,  I take the balls of dough and place them in a freezer bag. This way I have easy access to hot out of the oven cookies on cool fall evenings.
Recipe adapted from Food Network.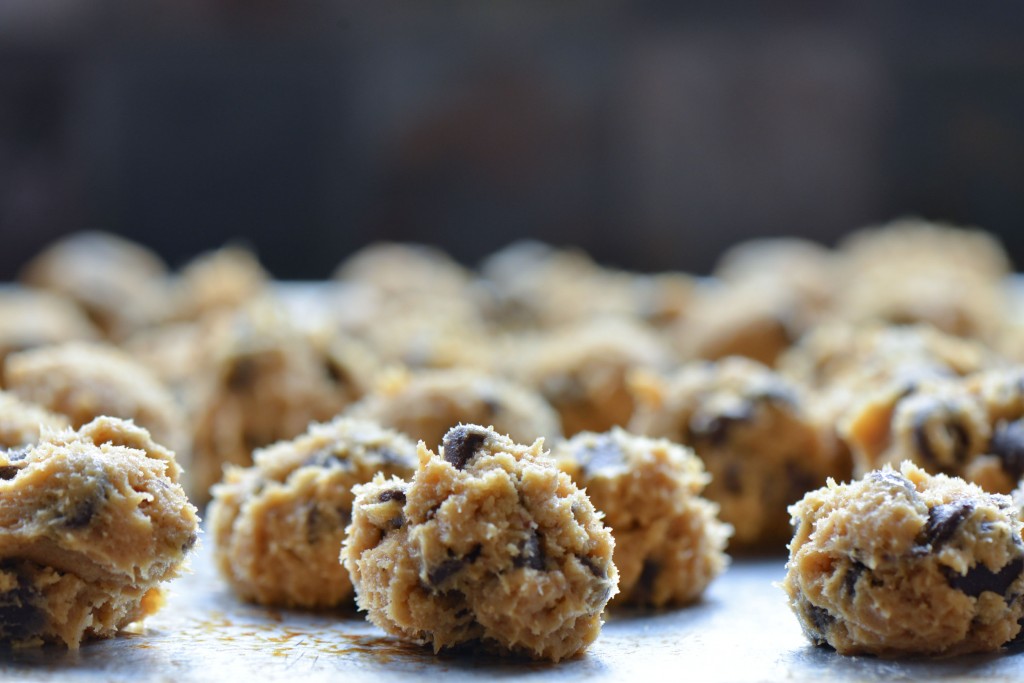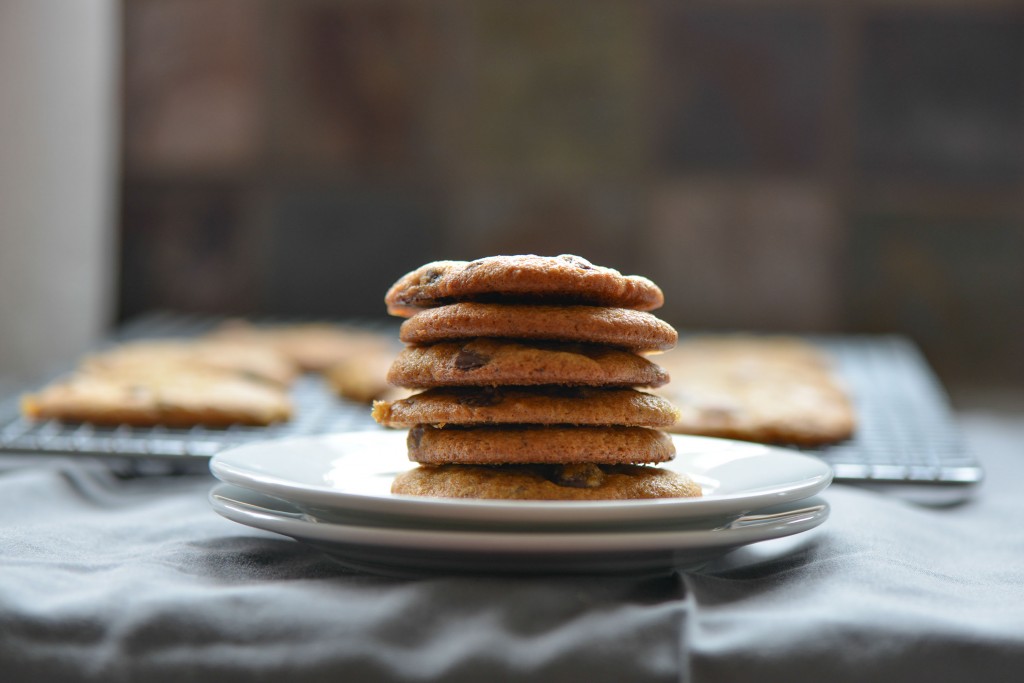 Pumpkin Chocolate Chip Cookies
Author:
Culinary Mamas via Food Network
Ingredients
1 cup (2 sticks) unsalted butter, softened
1 cup white sugar
1 cup dark brown sugar
2 large eggs
1 teaspoon vanilla extract
1 cup canned pumpkin puree
3 cups all-purpose flour
2 teaspoons baking soda
½ teaspoon salt
1 teaspoon ground cinnamon
½ teaspoon ground ginger
¼ teaspoon ground nutmeg
¼ teaspoon ground cloves
2 cups (12-ounce bag) chocolate chips, I like semi-sweet
Nonstick cooking spray or parchment paper
Instructions
Using a mixer, beat the butter until smooth. Add the sugar and brown sugar and continue to beat until the sugars are incorporated. Add the eggs one at a time then add the vanilla and pumpkin puree. In a separate bowl combine the flour, baking soda, salt, cinnamon, ginger, nutmeg and cloves. Mix this into the batter. I like to add the flour mixture in thirds, stirring between additions. Dump in the chocolate chips and stir until the chips are evenly distributed.
Now here is the hard part. Cover the dough tightly with plastic wrap and keep it in your fridge for 24 hours. The time in the fridge will help the cookie survive the dunk test when cooked.
Adjust an oven rack to the top third and preheat the oven to 350 degrees. Scoop the dough by heaping tablespoons and place them on a parchment lined baking sheet, or use non-stick cooking spray. Bake for about 13 minutes or until the bottom is just starting to brown.
Related posts: