This is the pizzazz for your pancake, it's the wow for your waffles, it will make your french toast fantastic.  This orange syrup will turn your every day (or evening in our house) breakfast food into a celebration. The very best part is that there are only THREE ingredients to this orange syrup recipe. My mother in law used to make this syrup for her kids thirty years ago and now her five kids are making this syrup for her grand-kids. She used it regularly to feed a group of some 200 missionaries in Michigan while living there for three years. And they all adored it. It's worth trying out. The syrup is one of those back pocket recipes you can just whip out and impress everyone with.
Now if you are the kind that likes to improve upon recipes, let me warn you that I have tried to make this with fresh squeezed orange juice and orange peel instead of the called for concentrate orange juice and it was a colossal failure. So, even better, this recipe can't be improved upon so you don't have to waste your time messing with it. Just make it.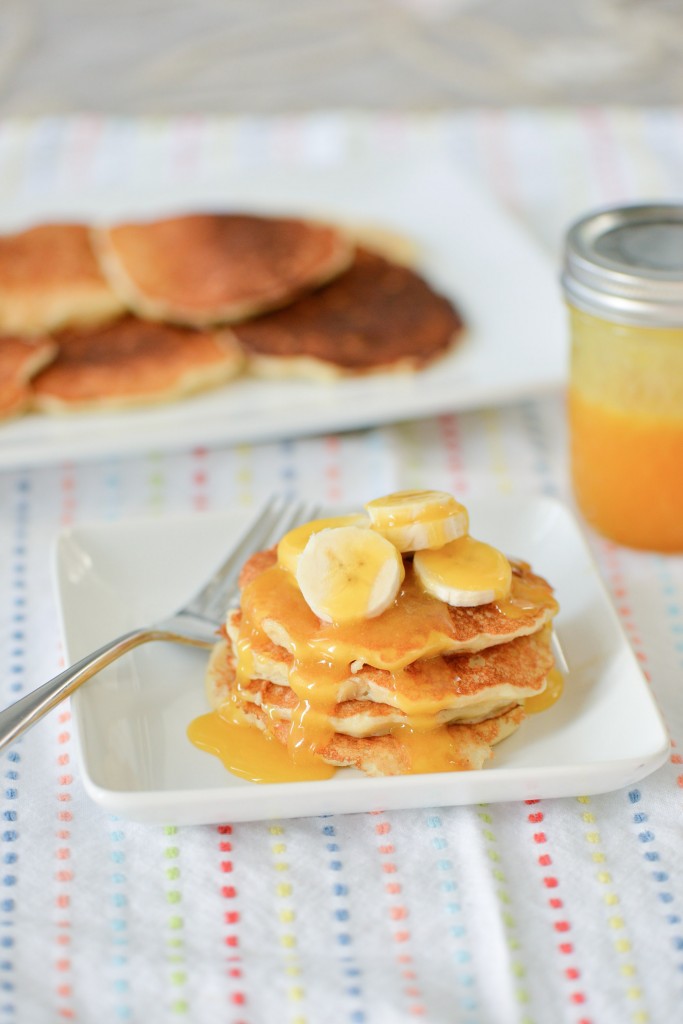 Orange Syrup
Super simple and turns everyday breakfast into a celebration.
Author:
Culinary Mamas via Kristen's Mom-in-law
Ingredients
⅓ cup butter
⅔ cup sugar
½ cup frozen orange juice concentrate
Instructions
Bring to a boil, then reduce to a simmer and stir until the syrup has thickened and the sugar has dissolved, just a few minutes.
Related posts: