If you are looking for a meatball recipe that is just a little different and where the raw ones look gorgeous enough to eat, this recipe is it. These meatballs are unique because of the raisins and pine nuts in them. I've made these for my family as dinner many times and for a dinner party as an appetizer. They always get rave reviews and people are always requesting the recipe. Once you simmer the red sauce with the meatballs the flavor of the sauce is a little more complex and delicious. If we have extra, I like to freeze them for future meatball meals or to crumble up into lasagna.
I usually double all of my ingredients and cook a gluten free version with gluten free bread and a normal version for the rest of us.
Ingredients:
4 slices bread, 2 packed cups worth (gluten-free bread for those who need it)
2 pounds of ground beef
3 cloves of garlic, minced
1/4 cup finely chopped flat leaf parsley
1/4 cup grated Pecorino Romano or Parmigiano
1/4 cup raisins
1/4 cup pine nuts
1 1/2 teaspoons fine sea salt
15 turns white pepper or substitute black pepper
4 large eggs
1/2 cup dried bread crumbs (gluten-free if you are cooking for a celiac)
First heat your oven up to 325 degrees.
Put the fresh bread in a small bowl and cover it up with water. You need to let the bread soak for a minute or so. Once it is done bathing, pour out the water and wring out the bread to get as much water out as you can. Crumble up the bread and tear it into tiny pieces.

In a large bowl, combine the bread with the remaining ingredients.
You will want to add the dried bread crumbs last to adjust for wetness. If the meatballs seem sloppy wet, add the bread crumbs. If the meatballs are just moist wet, you don't need to add any.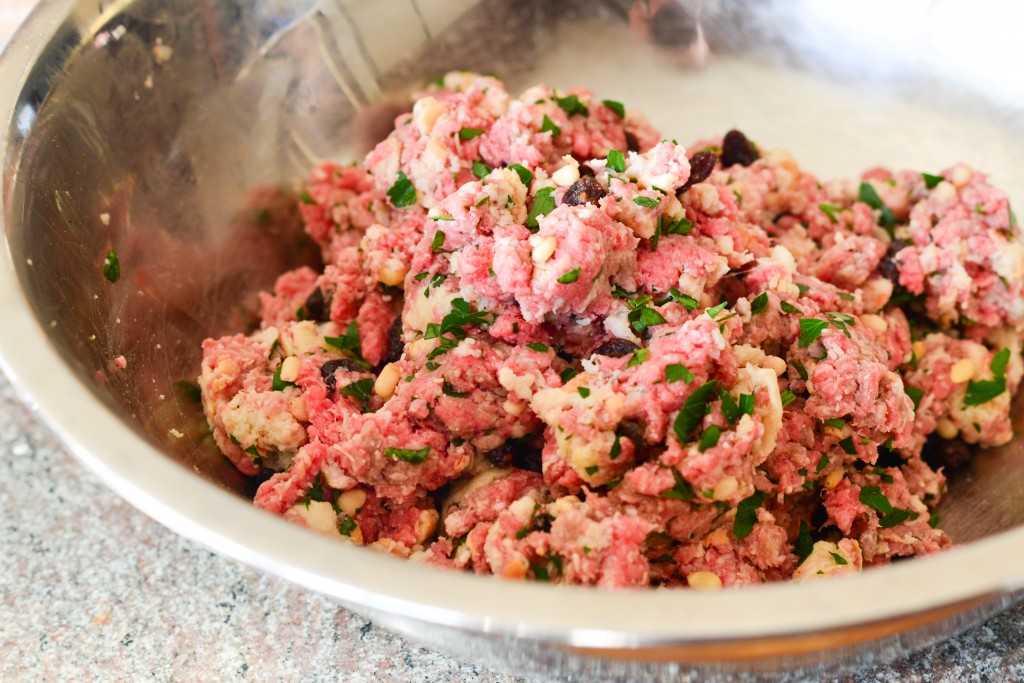 The recipe calls for handball sized meatballs, but I like mine a little smaller. I shape golf-ball sized meatballs and space them evenly on a baking sheet. Bake for 25-30 minutes. I like to use a digital instant read thermometer to tell me when the meatballs are done. They are done at 160 degrees. If you like to eye doneness, the meatballs will be firm, but still juicy when they are cooked through.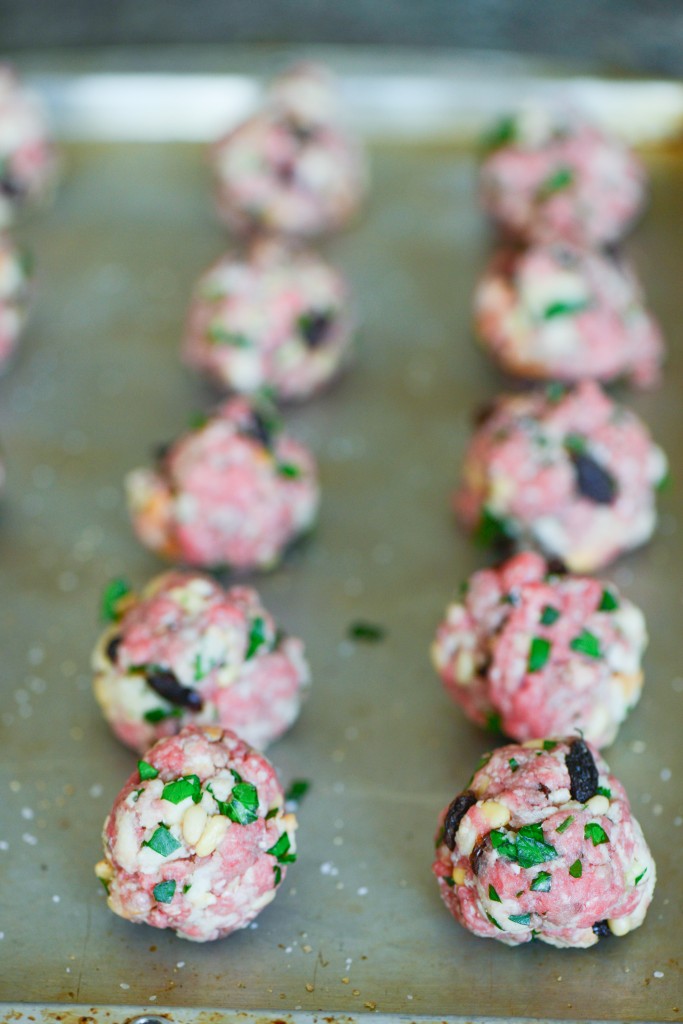 At this point you can add the meatballs to your tomato sauce. Heat the sauce in a pan large enough to hold the meatballs. Simmer enough sauce to cover the meatballs and the meatballs together for about 30 minutes.  You are now ready to eat.
Related posts: