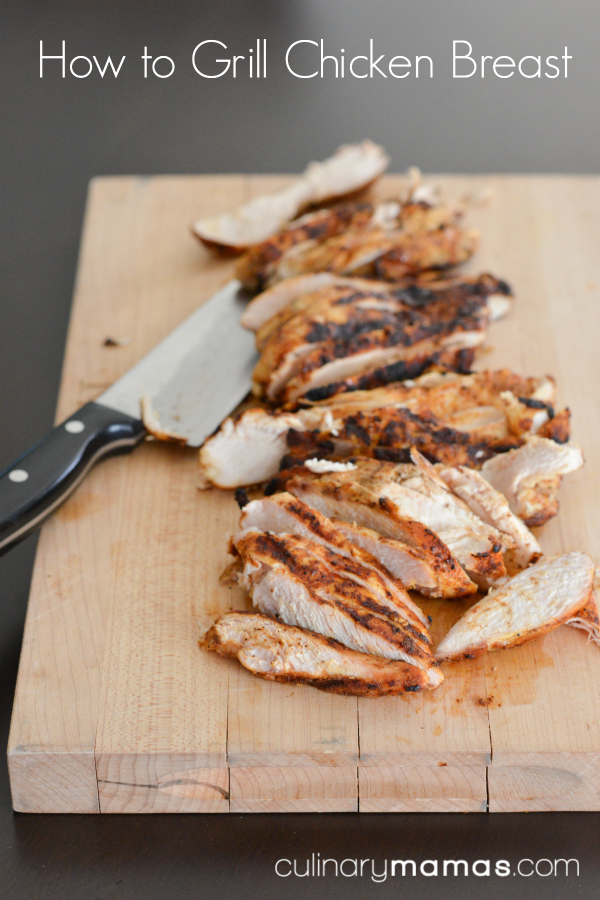 We eat a lot of chicken breast and love it in the summertime in salads, sandwiches and pasta. We've learned a few tricks along the way and now every time we grill it up, we know that it is going to be tender, juicy and delicious. It's not going to be dry and tasteless like overcooked, under-seasoned chicken can be.
I like grilling up a batch of chicken breast early in the week, then using it in a couple of different recipes so that I can save time on a busy weeknight. Grilled chicken breast freezes well and will taste great tossed in pasta or salads when you only have a few minutes to cook dinner.
Here are a few tips so that your chicken breast will turn out perfect every time you grill. Your salads and pasta will thank you for it! If you don't know the food safety rules for chicken, make sure to check them out.
#1 Start with a good seasoning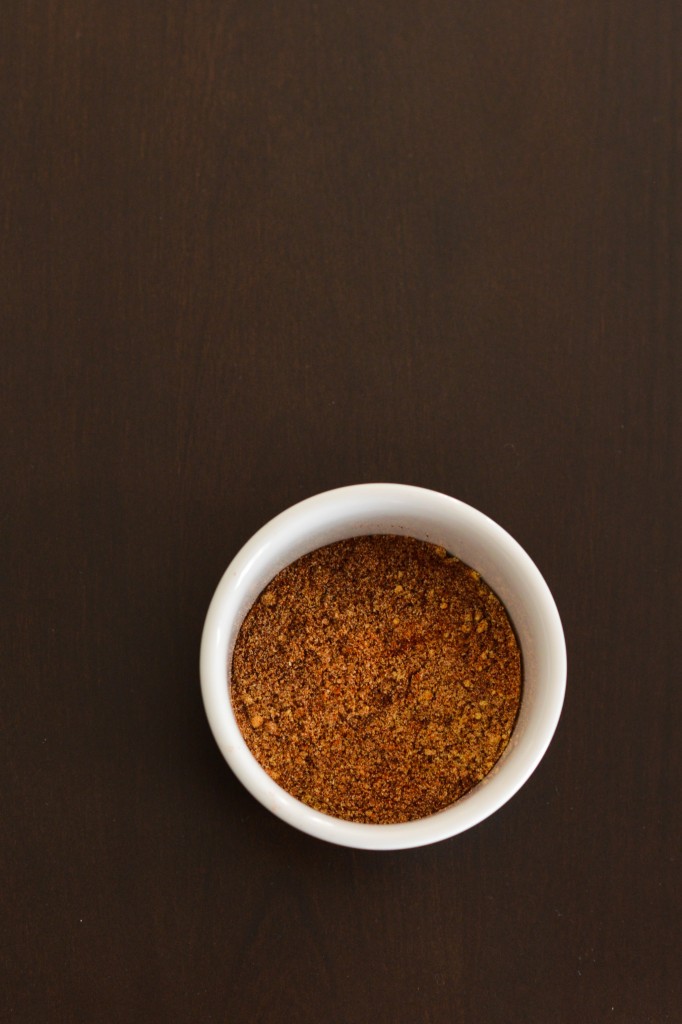 I usually mix a couple of my favorite store bought seasonings when seasoning up my chicken breast because I am lazy, but when I want to step my cooking up a notch, I like trying out different recipes for rubs. Below is a great one from Weber's Big Book of Grilling
. This was enough seasoning for five decent sized chicken breast. Mix the spices together in a small bowl, then apply the seasoning liberally to both sides of the meat.
2 teaspoons chili powder
2 teaspoons granulated garlic
2 teaspoon dry mustard
1 teaspoon paprika
1 teaspoon ground coriander
1 teaspoon ground cumin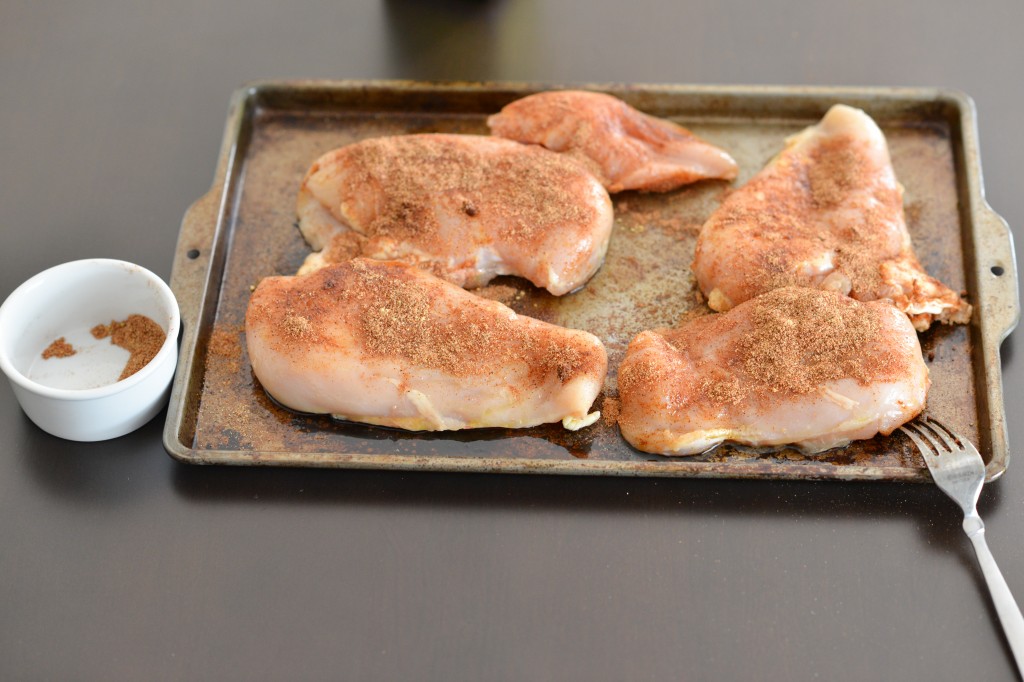 #2 Salt the chicken breast
I could have included the salt as part of the recipe above, but I don't want it overlooked or forgotten, ever. You can grill the chicken up with just salt and no rub, but don't grill the chicken with just rub and no salt. I like pouring about a teaspoon into the palm of my hand, then sprinkling it onto my meat like you see chefs do at a restaurant.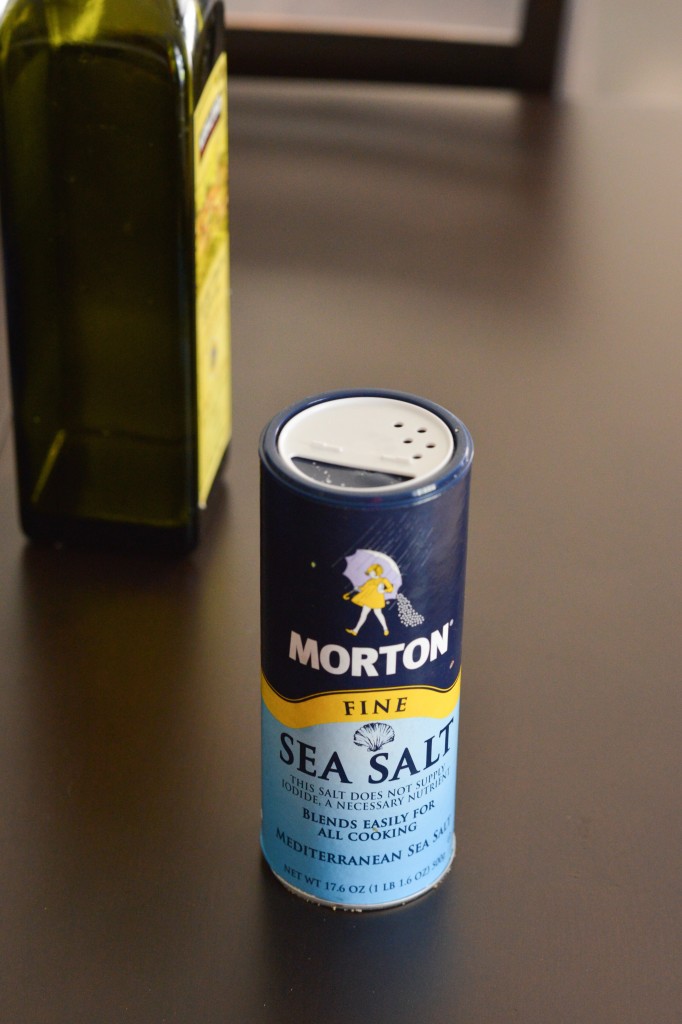 #3 Oil the chicken breast
Pour olive oil or vegetable oil over the chicken, then rub it over the chicken with your hands. You don't want the chicken to stick to the grate of the grill. You don't need a lot, just enough to cover all the sides of the chicken. (If I don't want the chicken to get my hands dirty, I just move it around with a fork, then turn it over and move it around some more.)
#4 Cut the chicken breast so it will cook evenly
Chicken breasts can be monster sized or the one side of the chicken breast can be much thicker than the other side. You want to cut the chicken in half so that the really thick parts of the chicken are on one half and the the thinner part on the other half. The thin piece will cook faster, but you can take it off when it is done. This way the thin part doesn't get overcooked while you wait for the thick part to cook.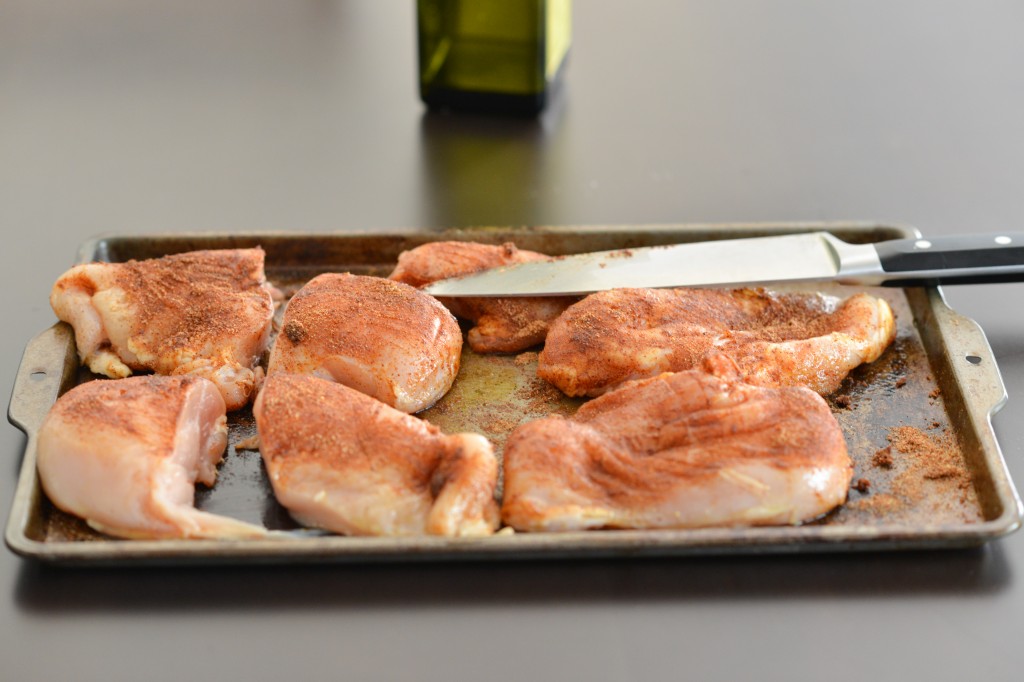 #5 Grill over medium-low
If the grill is too hot, you will get burnt chicken on the outside and undercooked chicken on the inside. Start the grill on high, then when you are ready to cook the chicken, turn the grill down to medium-low. Cook the chicken for about 8-10 minutes on the first side. Check it to see if it is ready to turn. It should have dark grill marks. After you turn the chicken, it should cook for another 6-8 minutes on the second side. Don't turn the chicken over and over again. Just do it once.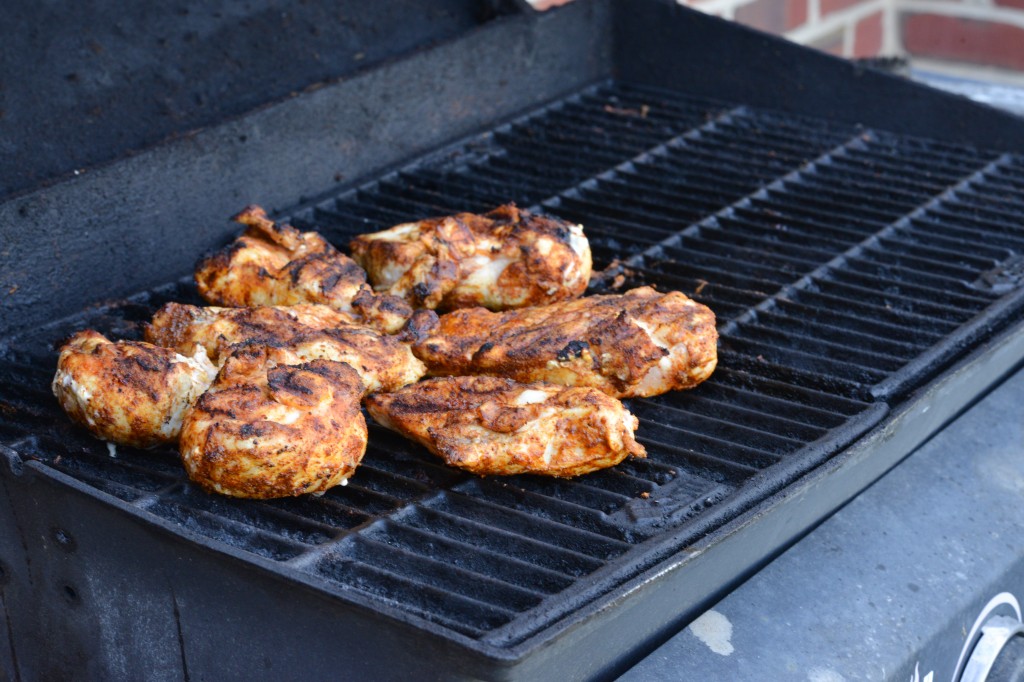 #6 Check the temperature with an instant read thermometer
. (That's an affiliate link because you should buy one because it will make all your meats so much better.)
If you want to be a serious, consistent griller, you have to spend $20 on one of these. It is completely worth it. Chicken has to reach 165° before it is done. Check the chicken after about 16 minutes total grill time. Check the chicken in the thickest part of the breast. Start taking the breast off the grill that have reached 165° and wrap them in foil. Continue to cook those pieces of chicken that are not done until they reach 165°.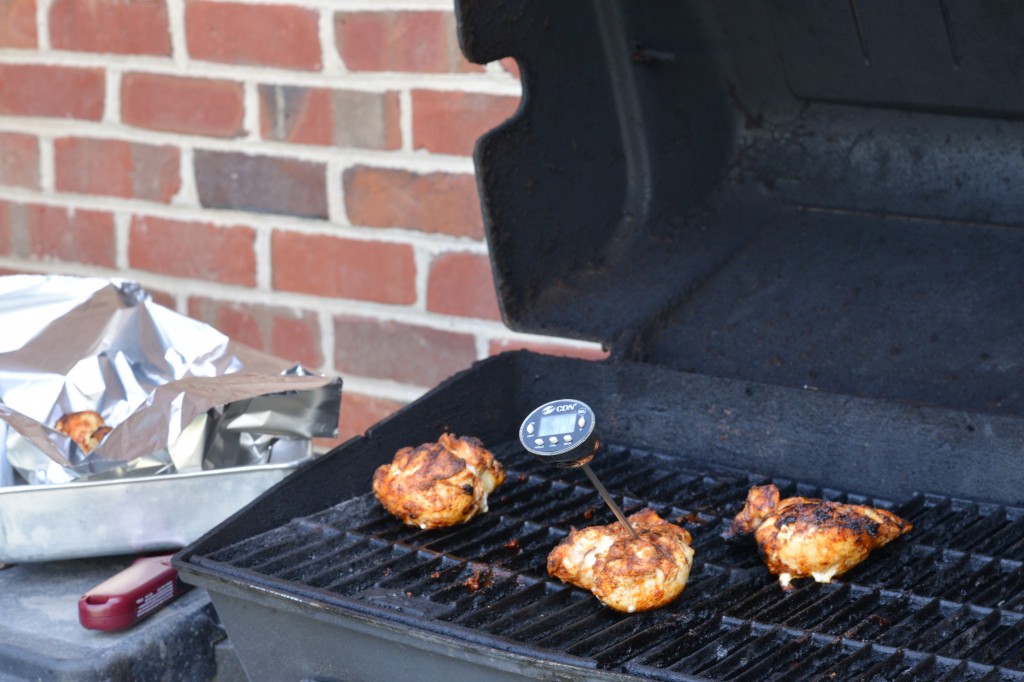 #7 Let the chicken breast rest, wrapped up in foil for 5-7 minutes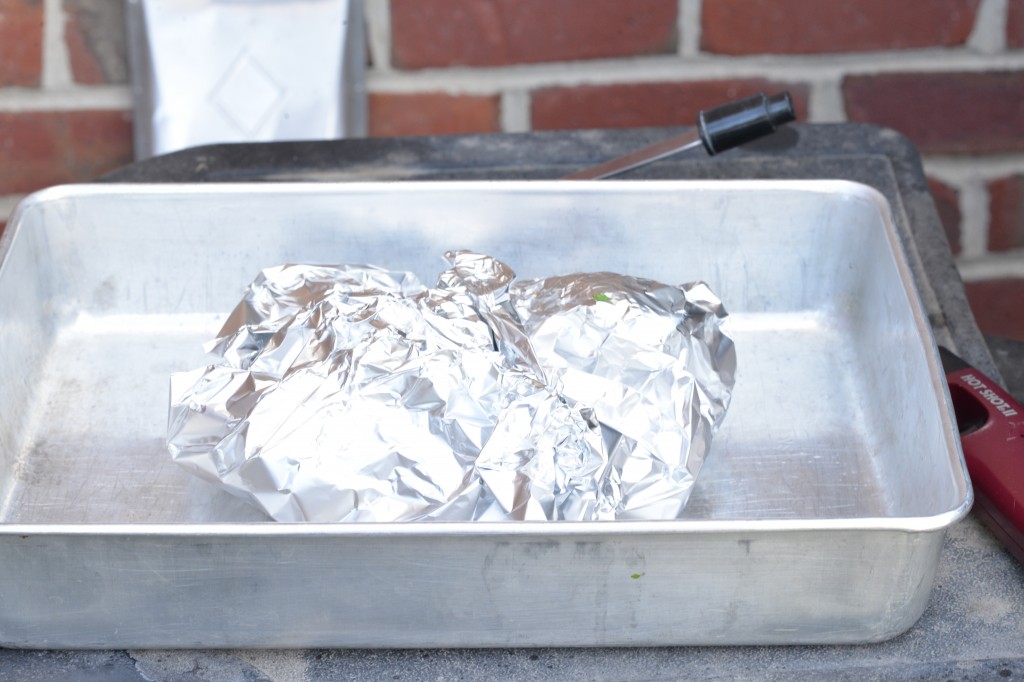 #8 If you want to freeze the chicken, let it cool, then cut it into strips. The chicken freezes better and is much easier to deal with if it has already been cut.

Your chicken should look like this when you are finished. The outside of the chicken should be dark and crispy and when you cut into the breast, it should be juicy and tender. 


See, it's juicy, not dry and it tastes delicious.
Related posts: