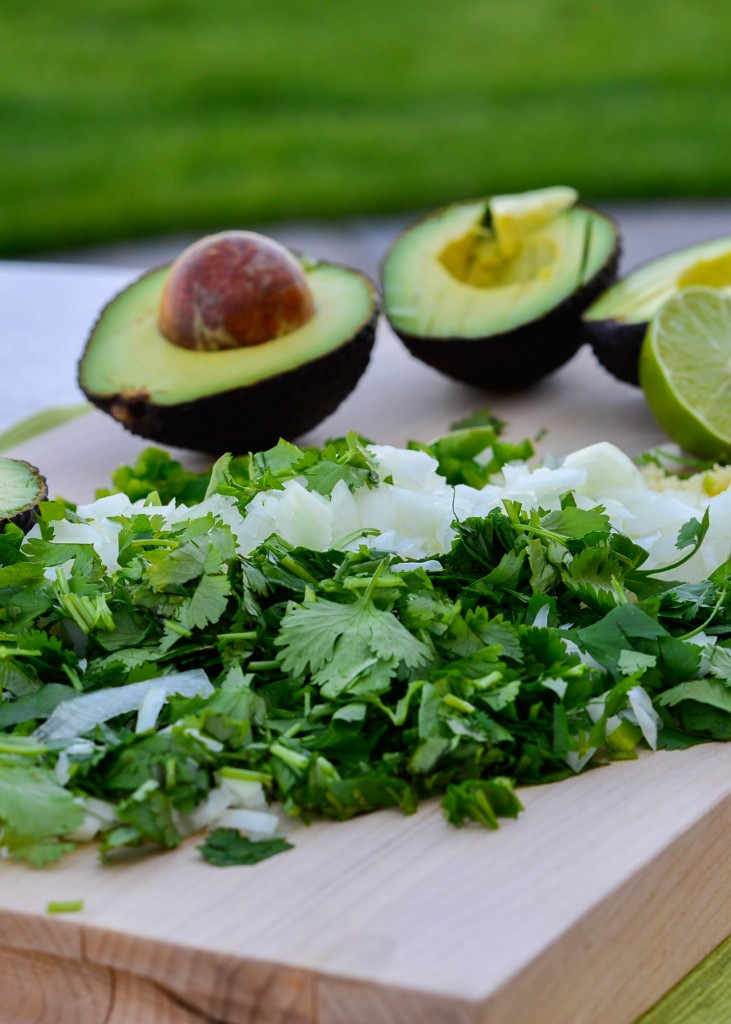 I have been feeling guilty about my family's fish intake, so I am on an eat-fish kick trying to follow the eat healthier guidelines to eat fish a couple of times per week. I found a recipe for fish tacos from a blog called skinnytaste. I was intrigued by the tomatoes and decided to give it a try.  After one taco my husband decided to improve the taco by adding cream. Cream! And the recipe is from a skinny blog.  I thought this a bit appalling, but he made me try it, and when I did I realized he was onto something.  Sure the taco tastes great without it, but, add the cream and the next day you'll find yourself craving what you ate for dinner the night before. That is what we did on dinner number two and since I am being good and eating fish, I figure a little cream just helps us stay full longer after dinner.
The original recipe calls for fresh tomatoes, but the fire roasted adds a layer of complexity to the flavor and I think is better since we still don't have garden tomatoes yet. I used cod instead of the tilapia called for but both would work. And want a nice kick…Sriracha sauce brings the heat but doesn't overpower the flavor because the cream tones it down a notch.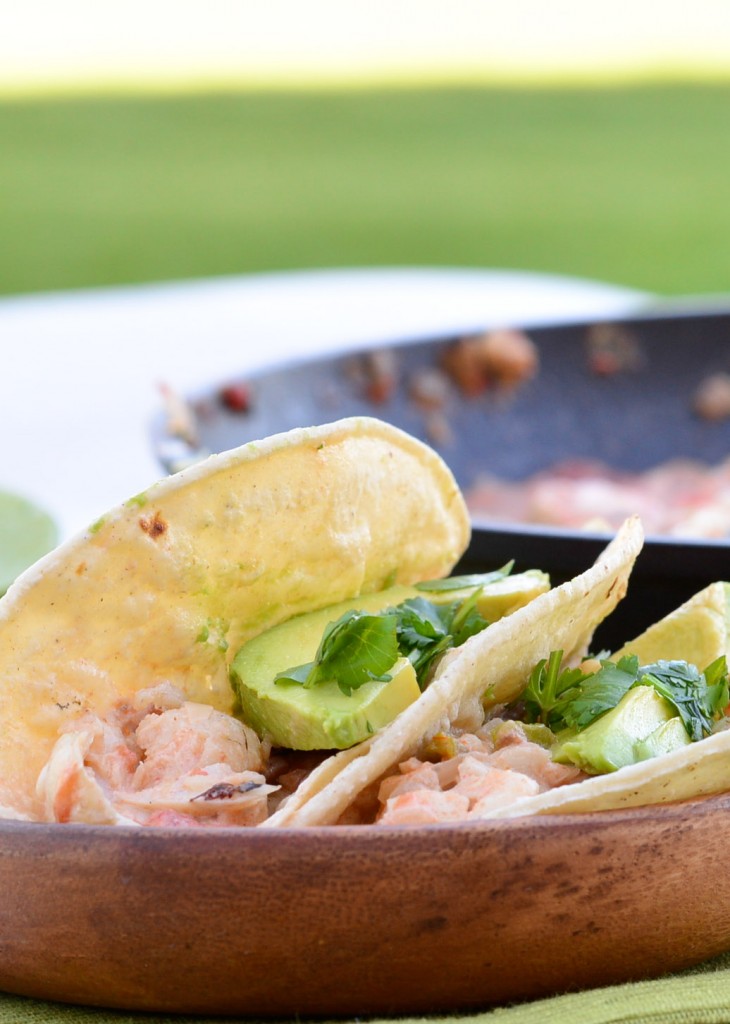 Creamy Fish Tacos
The original recipe calls for fresh tomatoes, but the fire roasted tomatoes add a layer of complexity and combined with the cream make for a crave the next day dish.
Ingredients
1 pound cod fillets, rinsed and pat dried
3 teaspoons olive oil, divided
1 small onion, chopped
4 garlic cloves, finely minced
1 jalapeño pepper, chopped (seeds removed)
1 14.5 oz can fire roasted tomatoes, pour off ¼ cup juice
¼ cup fresh cilantro, chopped
3 tablespoons lime juice
⅓ cup cream
salt and pepper to taste
8 corn tortillas
1 medium avocado, sliced
lime wedges and cilantro for garnish
Instructions
In a large non-stick skillet, heat the olive oil and add the onions over medium-high heat. Cook until the onion is translucent, about four minutes. Add the garlic and jalapeno and stir until fragrant, about thirty seconds. Reduce heat to medium and stir in the tomatoes and lime juice. Let the sauce come to a simmer and simmer for three minutes until heated through, reduce heat to low and keep warm while you cook the fish in a second skillet.
Heat a couple of teaspoons of olive oil in second skillet. Cook fish one first side until golden, about three minutes, then flip and cook the second side until the fish starts flaking and is no longer translucent. Break the fish into bite-sized pieces and combine with the sauce, add the cream and salt and pepper to taste. I am generous with the salt.
Heat a dry pan to medium-high and cook the corn tortillas for about thirty seconds per side, keep warm in tin-foil.
Prepare the tacos with a few spoonfuls of fish and then garnish with cilantro and avocado and a squeeze of fresh lime juice.
Related posts: