Cranberry sauce is the most important side at a Thanksgiving dinner.  This is because the cranberry sauce is what makes the leftover thanksgiving turkey sandwiches sing. It just has to be homemade and it just can't be from a can. This is  what my mother taught me. The recipe on the back of the Ocean-Spray cranberry bag is great and everyone will go home happy with that cranberry sauce. If you want flavors a bit more interesting this Thanksgiving, if you want people to stop for a second while inhaling mashed potatoes and stuffing heaps of turkey in their mouths, and have them experience something just a little bit different, just a little bit tantalizing, then you should try this recipe. Your guests will go home happy and craving what they just ate for lunch. This combines what I believe to be the best of flavors with the simplest of execution. Just grate the peel from an orange and lemon, squeeze out the juice and then add water to make one cup of liquid.
Bring to a boil with one cup of sugar. Add the cranberries, gently simmer for ten minutes. Let the sauce cool until room temperature then store in an air-tight container in the fridge. Make life a little easier on yourself and make the cranberry sauce a couple of days before Thanksgiving. But, don't cheat and make yourself a sandwich before the big day.
***I should warn you that I am not one to complain about things being "too sweet." If you find yourself saying things like that, then you should definitely cut the sugar by 1/4 cup.  Also I should let you know that these Thanksgiving sides that I am posting have a theme, an orange them, and I think if you make this cranberry sauce and the salad and sweet potato recipe that I am going to post that you will make one great dinner with a hint of orange.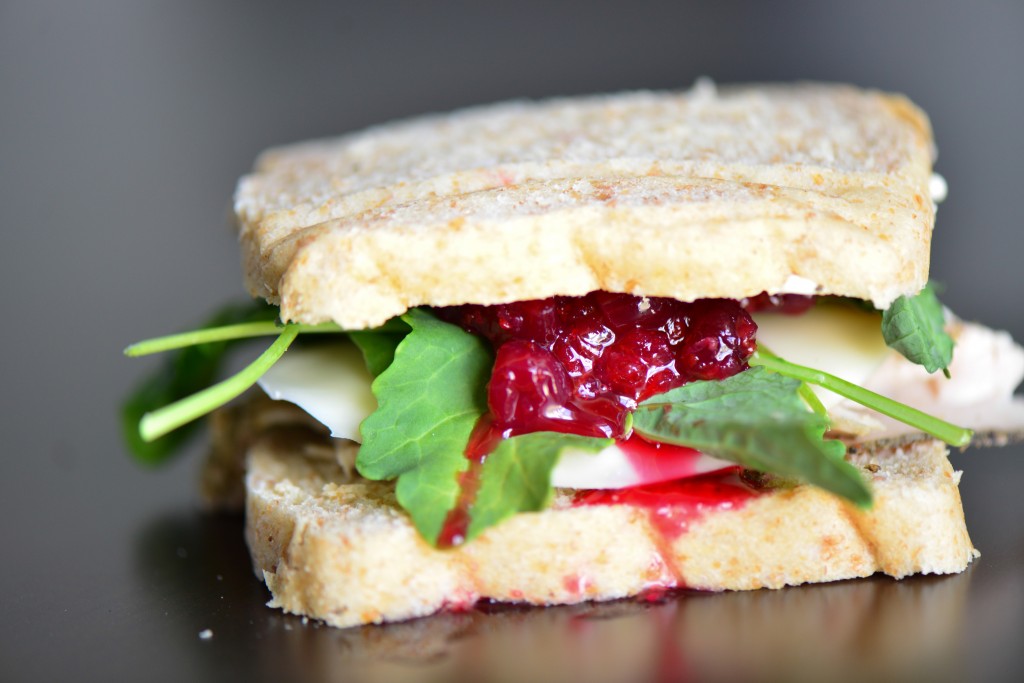 Cranberry Orange Sauce - Thanksgiving Sides
If you are one of those people who don't like things too sweet, definitely cut the sugar by ¼ cup in this recipe.
Ingredients
1 bag ocean spray cranberries
1 orange
1 lemon
1 cup sugar
Instructions
Remove the cranberries from the bag, rinse them, remove the misfits, let the good ones sit and wait.
Zest and juice your orange and lemon. Measure the juice and add enough water to make one cup of liquid.
Combine the liquid and sugar in a saucepan over medium heat. Bring to a boil, add the cranberries then reduce to a simmer. Simmer for ten minutes. Pour the cranberry sauce into a bowl and let the sauce come to room temperature. Store the sauce in the fridge until ready to use.
Related posts: