Camille and I became friends in the sixth grade. I sat in front of her in Mrs. Bruhn's class and I was amazed how well she could make designs with her compass and the attention to detail she used when she colored in the compass flowers.  We ran cross-country and track together in junior high and high school and one of our first play dates was baking an enormous chocolate chip cookie from the dough in my freezer and then decorating it with icing. Our families were very different.  I had four siblings all at home with a stay at home mom who could whip up a satisfying meal for all of us in minutes. We all ate chocolate chips out of the freezer and I looked forward to Sunday evening roast beef when I could smother my plate in gravy.
Camille had one sister nine years her senior and a working mom who relished in the cooking experience. Camille's mom made her own chicken broth, her own pickles and her car always smelled like garlic. Camille would come to my house and eat a few chips out of the bag of what my family joked was the only butterscotch chip bag my mom ever bought. I remember eating pizza at Camille's house. There were thick slices of mozzarella cheese, an assortment of vegetables from the garden all stacked on top of a homemade crust. The taste was so unbelievable to me, so fresh, so delicious.
We had people tell us that after high school our lives would go different directions and that we wouldn't always be friends, but our high school running experiences, some challenges and a great group of friends carried our friendship through the college years and we both attended each others weddings. We started talking about a cooking blog when we realized that we wanted a place to share recipes with each other and the motivation to keep us cooking wholesome foods for our families.
About Kristen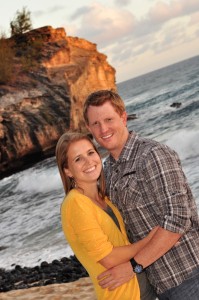 I learned how to cook fast and for a crowd from my own mother, how to appreciate individual ingredients from Camille's mom, and how to cook with love watching my mother-in-law.  I learned how to really create and love the process after marrying my celiac husband. When Cory was just another boy in the other apartment I would tell people that I'd never marry him because he couldn't eat wheat, but eventually he became THE boy in the other apartment and I decided to take a chance on his dietary restrictions. I could no longer depend on cream of chicken soup and I started to realize how wonderful food can taste when it is at its freshest and most flavorful. I started cooking Indian, Thai and Mexican dishes and loving the results. My four kids, ages ten and under, do a great job eating new and interesting foods but I would really like for them to eat more salad, less Cheetos, and more snacks like the ones Camille's kids eat in Seattle. I'm hoping that creating this blog keeps me motivated in my own kitchen and I look forward to seeing what Camille is cooking.
About Camille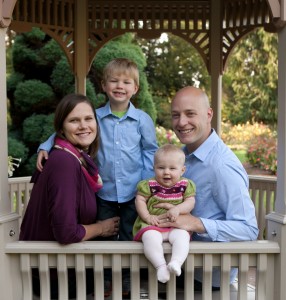 I started cooking sous chef to my Polish mother and now I strive to prepare minimal processed foods. I love my Seattle neighborhood where all the kids are raised on hummus, seaweed and tofu. I love to eat salads and could eat one or more a day. I hope to help my kids love salads, curry and sushi as much as Kristen's kids do. My goal as a culinary mama is to feed my family less processed food and more fruits and vegetables. I'd love to lower my family's fat, sugar and salt in-take. While my kids are only 4 and 1, I want to expose them to as many foods and flavors as possible, teach them to make healthy food choices as well as cook. Dinner in our house isn't always the calmest time of the day, but it's an important time for us. I take great pride in feeding my family and enjoy when my kids get excited for what I cook for them.
You can email us at culinarymamas@gmail.com.