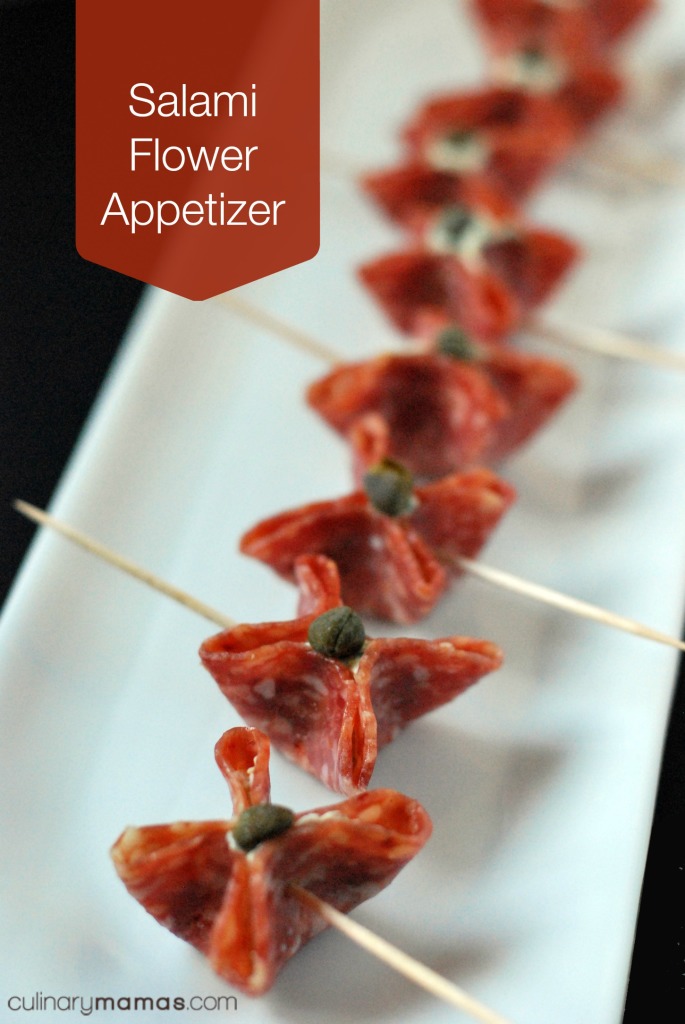 This recipe is a very easy no-cook recipe for your upcoming holiday party. Just make it and watch them disappear.
I discovered the start to this recipe at the grocery store sample counter. The sample man had cream cheese filled salami flowers.  I thought the flowers were supper cute and I love salami, but the filling, well I knew that could be better. Herbs can make almost anything taste better. The key flavors of mustard and chives compliment the yummy salami. I hope you have a party or even snack time that you can try these yummy bites!
8oz bar of cream cheese, softened
3 Tablespoons capers, rinsed, dried and coarsely chopped
1 1/2 teaspoons dijon mustard
2 Tablespoons minced chives
2 Tablespoons minced parsley
1/4 teaspoons coarsely ground pepper
12 oz. dry salami slices
1 tablespoon capers, rinsed and dried
In a small bowl combine all the ingredients, except the salami. Store overnight so flavors can combine. Place a small dollop of flavored cream cheese, about 1/4 teaspoon, into the center of a piece of salami. Pinch four sides of the salami into the middle. Spear the flower with a tooth pick. Top with a caper in the center.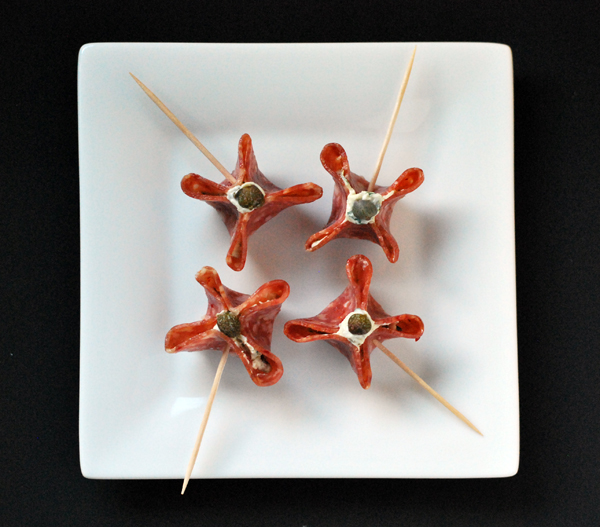 Related posts: