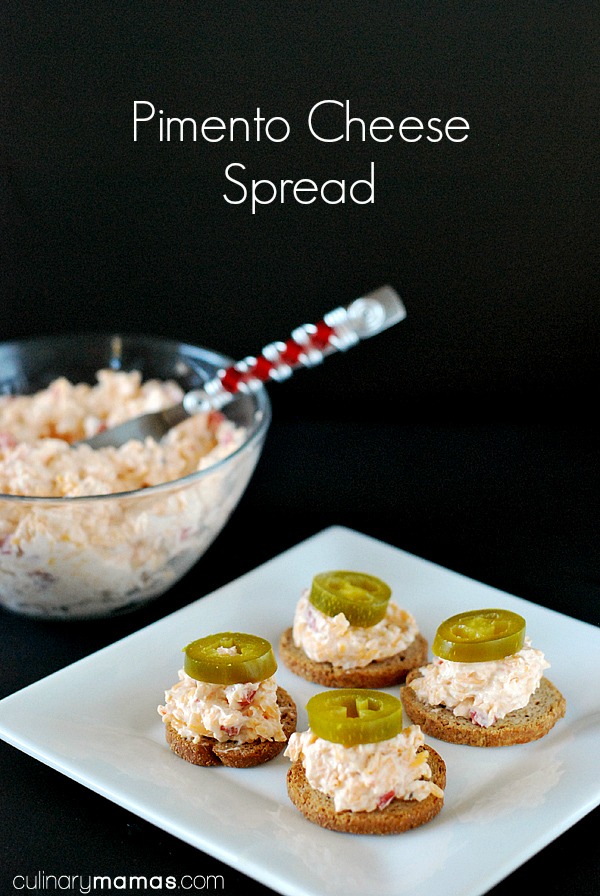 This is the best tasting, most versatile spread. Creamy, cheesy and full of flavor. My friend Karen introduced me to this pimento cheese spread about 5 years back as a tea sandwich at a party. I may or may not have eaten more of my share at her party. I always have sandwich envy when I see her lunch at the playground too.  Over the years I've made this spread and found it's not just for tea sandwiches.
There are so many ways to serve this spread. Yes, try a tea sandwich with fresh bread. Serve them at your next baby shower or in your kids lunchbox as alternative to a PB&J. Add carrot shreds in the sandwiches for an extra crunch. Serve the spread with crackers. My husband and I love it with a jalapeno on top.  Try the spread rolled up in a tortilla and cut into pin-wheels. Hands down by far, my favorite way to eat this spread, is melted in the microwave and shoveled scooped with anything crunchy.
Pimento Cheese Filling:
1 (3-ounce) package low-fat cream cheese, room temperature
1/2 cup mayonnaise
1 – 4 ounce jar of pimentos, drained and dried in paper towels
1 teaspoon grated onion (optional)
Freshly ground black pepper
2 cups grated cheddar (mild-sharp, your preference)
Mix all the ingredients, except the shredded cheese in a medium bowl. Once they are combined well, start incorporating the shredded cheese.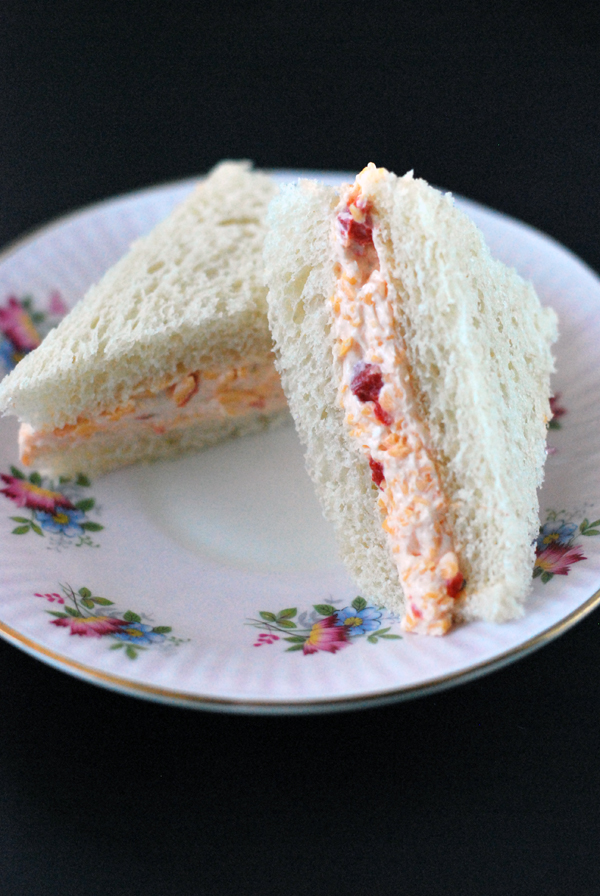 Related posts: