My daughter recently lamented, "All my friend's moms make their kids hot breakfast." I tried to remind her that while we don't eat hot breakfast very often, we do almost always have hot, homemade dinner and morning is hard for me because I want to get a workout in before the day starts. She begged, "Can we please just have hot breakfast once per week?" This one hot breakfast request per week seemed reasonable and it was one of those moments, like when my eight year old daughter asked that I write her notes in her lunchbox, that I realized that I really could step up my mothering game.
I've been on the look out for easy, healthy recipes for my family to eat hot in the morning. Here is one that I love, and it's hardly even a recipe. Why steel cut oats? They are lower on the glycemic index than regular oats so they keep you full longer. It warms you up and sticks to your bones.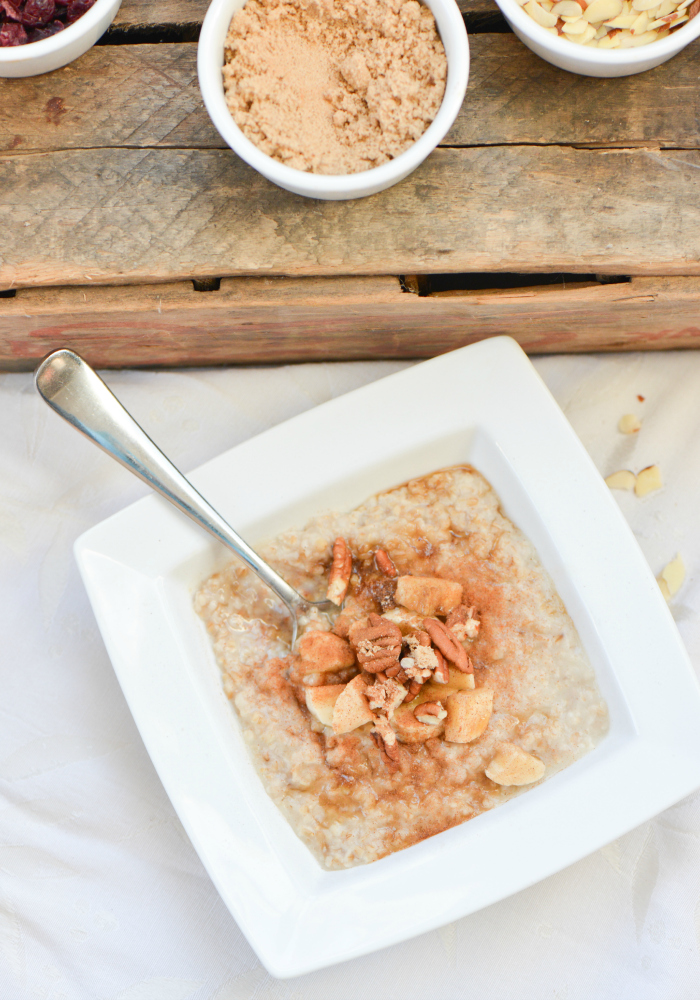 The night before you want to eat, bring 6 cups of water to a roaring boil. Add 1 1/2 cups steel cut oats and a pinch of salt. (You can buy the oats gluten-free if that's an issue for your family.) Boil for one minute, stirring a couple of times and watching to make sure that the mixture doesn't boil over onto your stove top.
Place the cover on the pot and remove from the heating element. Keep covered for 8-12 hours. Wake up in the morning and reheat the steel cut oats. Top with your favorite topping combinations.
Here are some of my favorite toppings:
Banana Bread Oatmeal
– sprinkle of brown sugar
– few slices of banana
– few sliced pecans or walnuts
– sprinkle of cinnamon sugar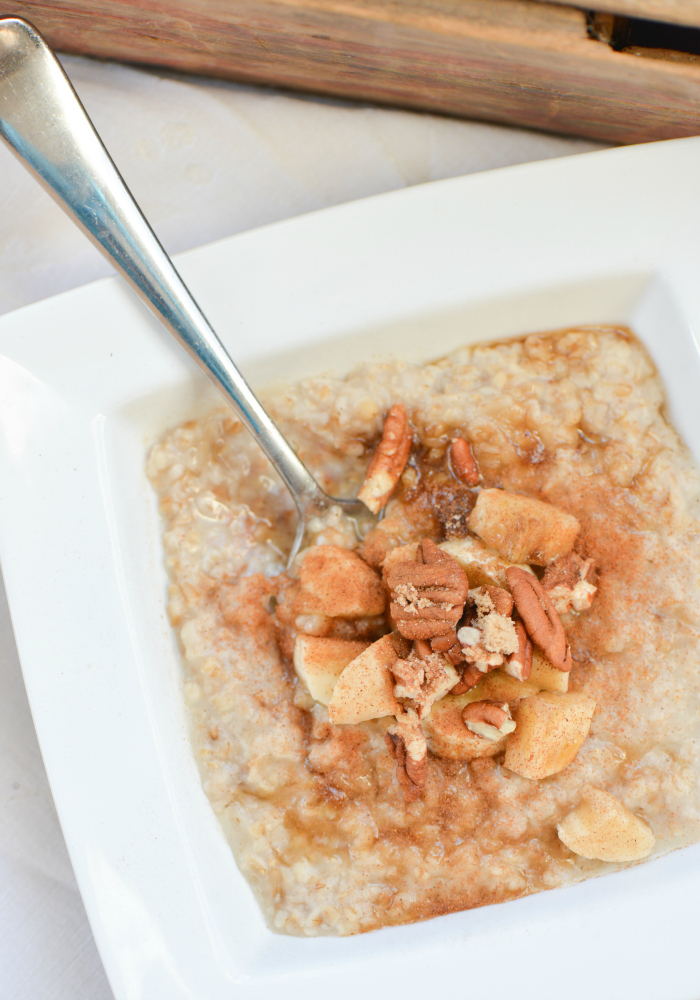 Apple Cinnamon Oatmeal
– few slices of apple
– sliced pecans
– sprinkle of cinnamon sugar
– a drizzle of maple syrup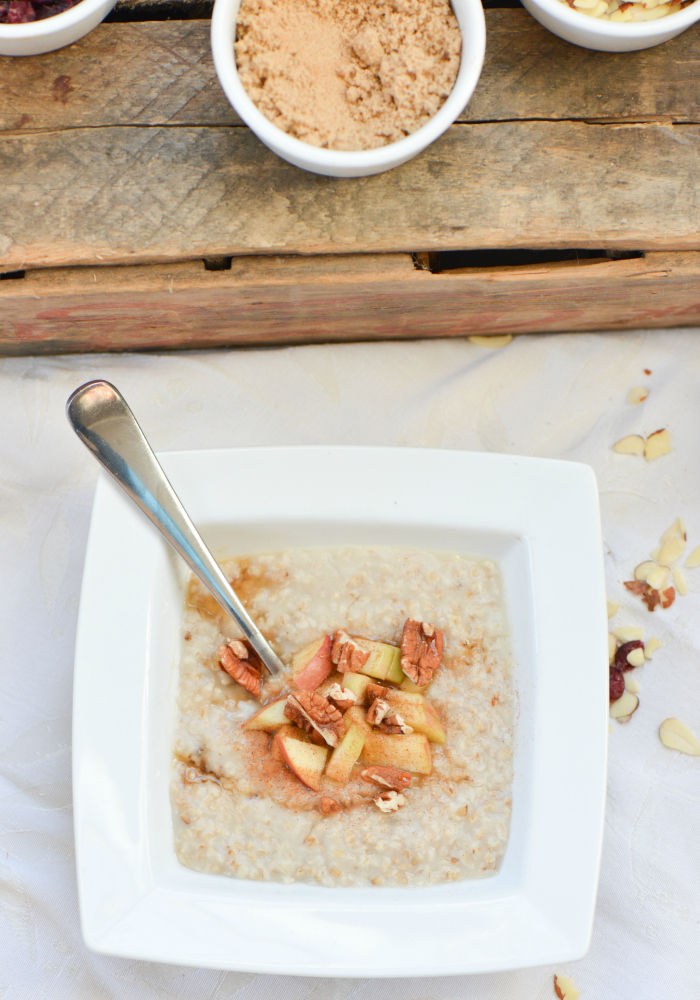 Traditional Pantry Cleaning Oatmeal
– few sliced almonds
– a handful of Craisins or Raisins
– a sprinkle of brown sugar
Related posts: