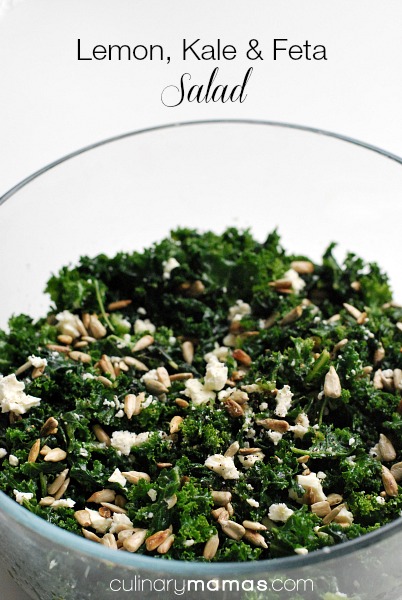 Kale is a great super food packed with great vitamins nutrients. I don't remember Kale much as a child. Was that because iceberg lettuce was the best leafy green that could be distributed? Lucky for us today it's a popular food that is sold pre-washed chopped bags. For this recipe, just remember to remove any stems that might be included for this recipe.
This Lemon, Kale and Feta Salad pairs well with anything; chicken, salmon, steak, or more salad. Salty feta, crunchy sunflower seeds, and the lemon are perfect mix for the kale. My husband and I love eating this salad. We usually eat it for dinner one day and lunch the next.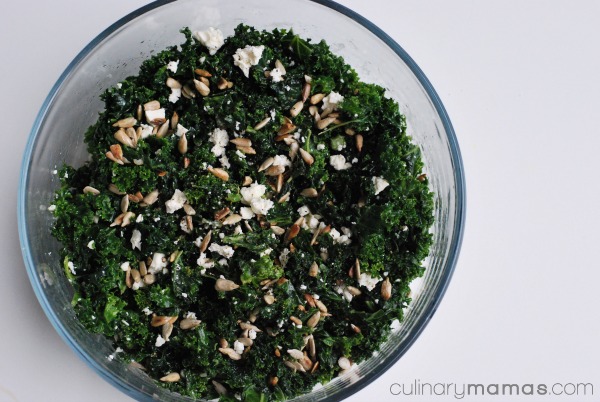 1-10 ounce bag of washed and chopped bag of Kale
2 tablespoons kosher salt
4 tablespoons fresh lemon juice
2 tablespoons olive oil
1/4 cup feta cheese, crumbled
2 tablespoons sunflower seeds (or sliced almonds)
freshly ground pepper
Heat a pan over medium heat and toast sunflower seeds until lightly brown, about 2 minutes.
Place kale in a bowl or colander. Toss kale with salt. Squeeze or scrunch kale to bruise the leaves and start the salt breaking them down. Let sit for about an hour or until leaves have begun to wilt down.
Rinse off salt and dry kale with a paper towel. Toss kale with lemon, oil, feta and sunflower seeds and pepper.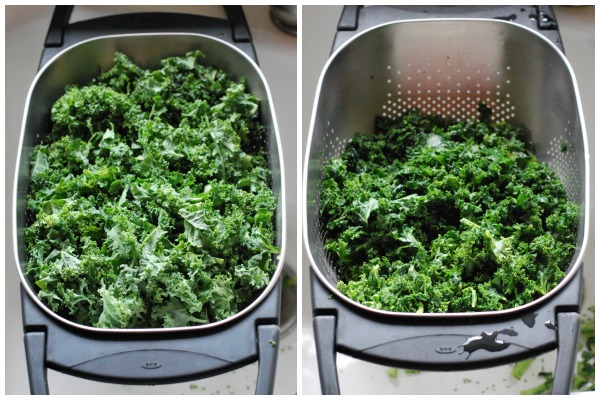 Related posts: