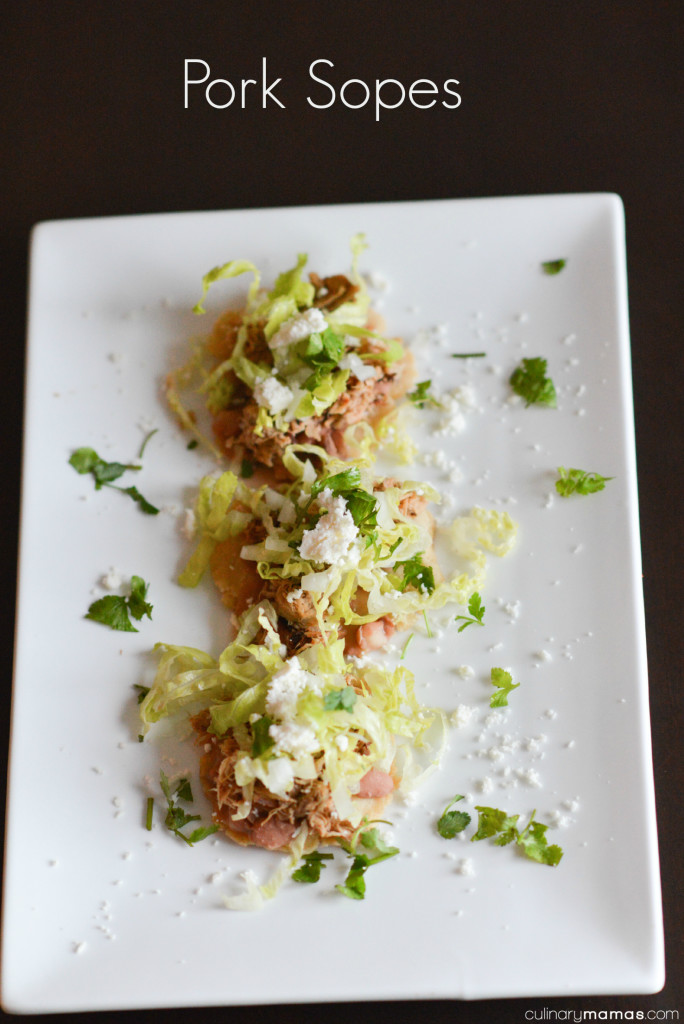 I went to watch my eight year old daughter dance at Disneyland in January. It felt extravagant since she is only eight, Disneyland requires a plane ride and I didn't go on traveling sport trips until I was in high school. Lucky for her, I am bad at following through on principle and the thought of the fun triumphed over my rational thinking.
Now that the trip is more than a month in the past, I can reminisce about all the great moments with the kids: like my three year old conquering the tower of terror and my daughter hugging her new stuffed Pluto as we flew on Dumbo. Even with the fun at Disney, the truth is that when I got home from the trip, I wasn't day dreaming about the amusement park. All I could think about was one thing: the sopes at Mom's Tamales in Los Angeles.
That's my big brother and little son in front of the restaurant.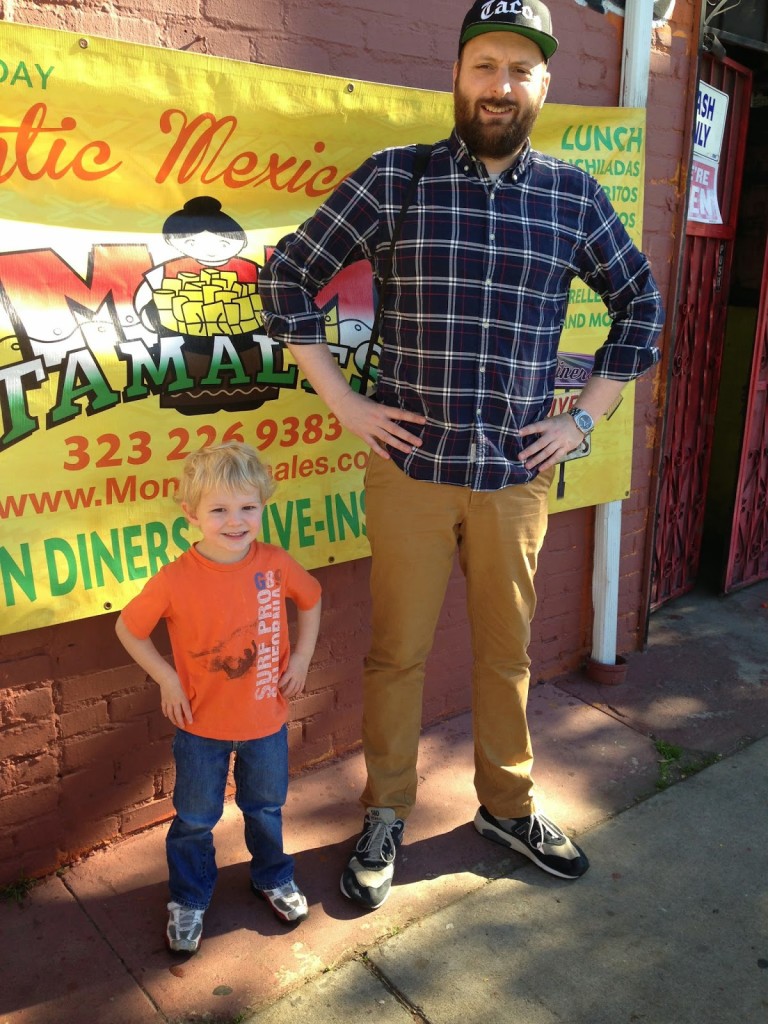 After a weekend of ice cream, popcorn, Dole Whips, corndogs and tamales, I should have been craving kale, but I could not get the sopes out of my head. I looked up the recipe on my way into the grocery store the day after my trip and it looked doable. I have made them a few times since and while no sopes making expert, I have learned a few things including that even non-experts can make a great sope product.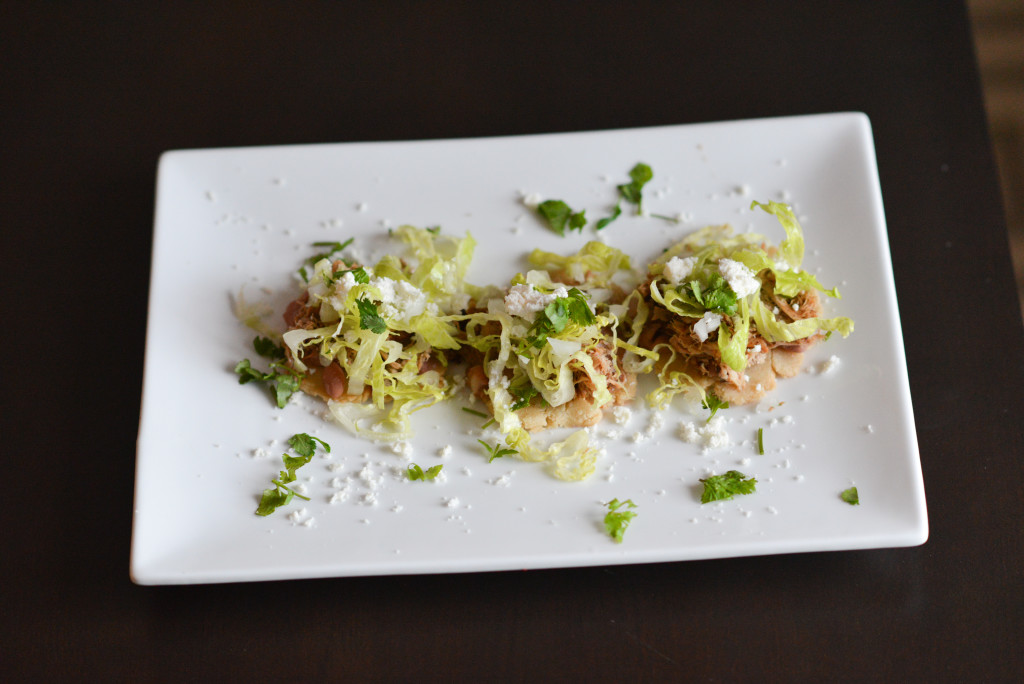 A few notes on the recipe: This is not for the faint of heart. Like making your own tortilla or naan bread, you are adding steps to your cooking experience. This is not for a busy weeknight, but when you are wanting to have fun in your kitchen. It's easier to make the sopes when you already have leftover pork carnitas and/or refried beans. You of course can make it all from scratch on the same day, it would just be a lot of time spent in your kitchen. Try using different toppings, the sope shell is a great avenue for creativity.
I've tried a couple different methods and the most successful was a two step process: cooking the shells first on a griddle, then frying them in oil. This makes for a chewier, tastier shell for the sopes.
To make the corn flour shell:
4 cups corn masa flour (check the bag, but most masa flour is gluten-free)
2 1/2 cups water
1/2 teaspoon salt
Toppings:
pork carnitas
shredded lettuce
refried beans
queso añejo cheese
cilantro, chopped
avocado (optional)
Mix the corn flour and water together in a bowl. Knead for five minutes until the mixture is no longer sticky. Heat a griddle to medium-high heat. Divide the batter into 20 small balls. Flatten into thick tortillas, about 3 inches in diameter. Keep the discs covered with a kitchen towel while waiting to cook.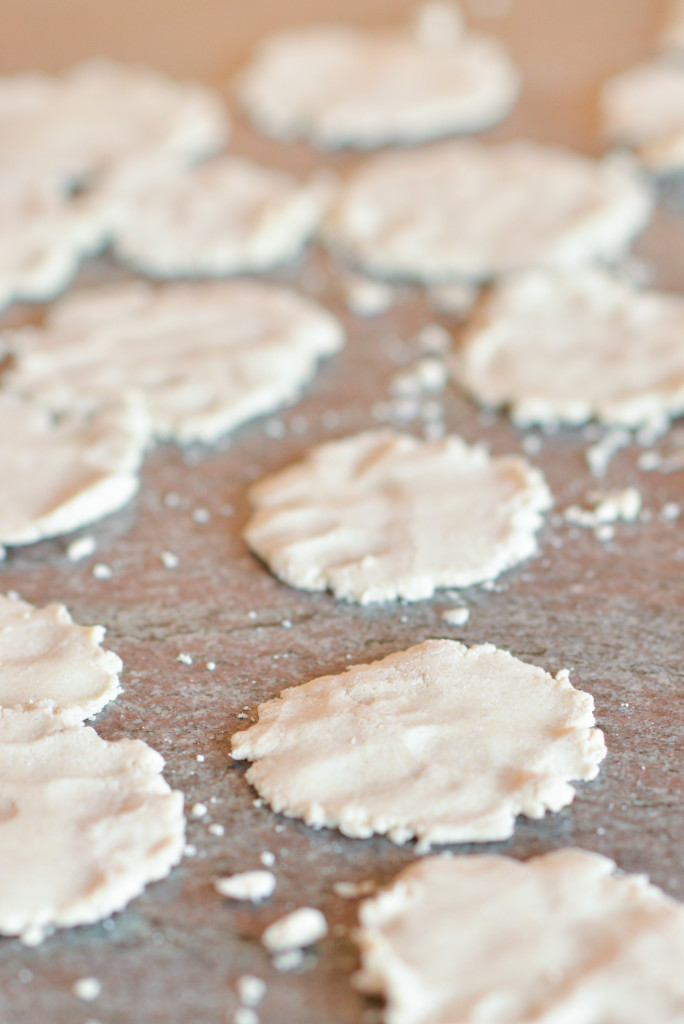 Place as many shells as will fit on your dry griddle. Heat for one minute per side, or until the shell begin to brown. Flip and repeat on the second side. Transfer to a plate and keep warm under a towel. When all the sopes have finished cooking, shape the sopes by pinching the edges to make a border. Cover with a towel to keep the sopes warm.
Fill a skillet with oil until the oil is about 1/4 inch deep. Heat to 350º. Fry a few shells in the skillet at a time, being careful not to overcrowd the pan. It will take about 2 minutes per side.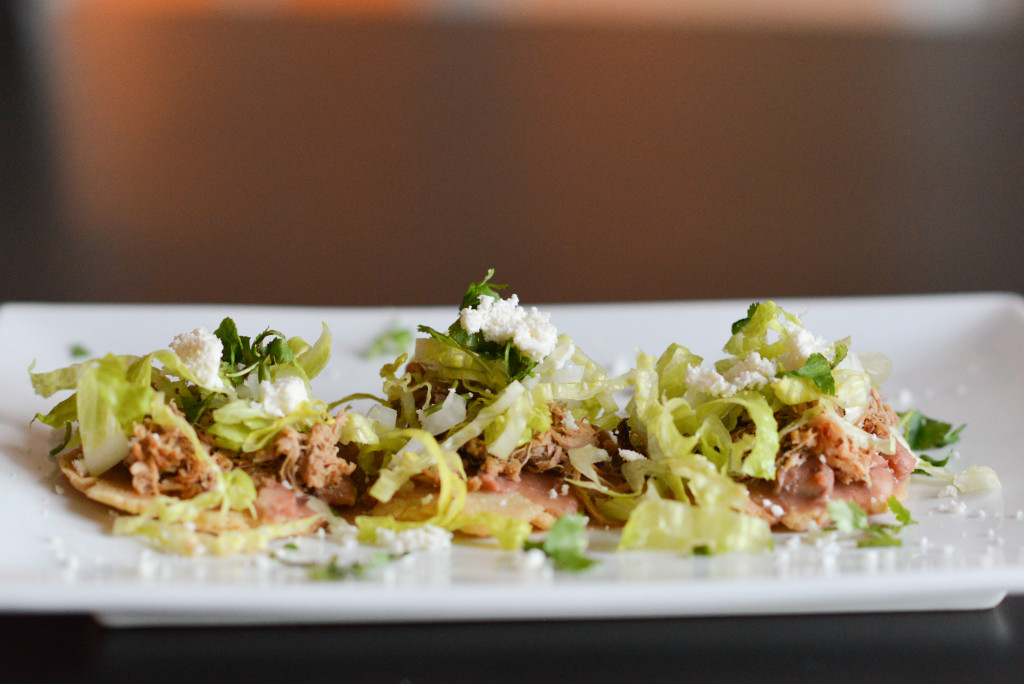 When the shell is golden brown, place on a plate lined with a couple of paper towels. Have your toppings ready so that you can serve the sope hot.
Related posts: